Take Your Sports Performance and Athletic Ability To New Heights!
Amazing speed, jumping ability, quickness, power and explosiveness can all be yours.

How great of an athlete do you want to be?
Do you dream of being the next LeBron James, Barry Sanders, or the next champion in your chosen sport. Regardless of your sport it's impossible not to notice the outstanding athletic attributes of the athletes who are the most successful and get all the glory.
The greatest in any athletic endeavor are blessed with great skill but they also tend to have mind boggling athletic ability with awesome speed, explosiveness, power, quickness, or other athletic attributes that are envied by many and strike fear into the hearts of their opposition. Perhaps you've dreamed of any of the following:
- Flying high above the crowd looking down into the helpless eyes of your opponent while you hold the basketball in your hand and take a moment to decide "Do I want to dunk or shall I lay-up?"
- Covering ground faster than a speeding bullet as you accelerate from one side of the field to the other.
- Seeing the surprised faces of the recruiters and coaching staff as they look down at their stopwatches with their jaws hitting the floor as you set a record 40-yard dash time
- Blowing off the line of scrimmage like you were shot out of a cannon
- Terrorizing the opposition with your overall package of speed, agility, and quickness
- Rising high above the crowd for an explosive rebound, spike, or catch.
- Accelerating past the defense for a touchdown with the speed and precision of a cheetah and the power of a locomotive.
- Weaving through the defense with amazing precision and agility
- Throwing a flurry of punches at your opponent fast enough to crack the wind
- Driving a fastball out into the upper deck
- Burning a 100 m.p.h. fastball into the catchers mitt while the helpless batter stands by wondering what happened
- Hearing the "oohs and ahhhs" as you execute a perfect aerial somersault maneuver
- Ripping a 120 mph + serve past your opponent
- Garnering the respect of a double team
- Driving a golf ball further then you ever have before
No matter the sport - no matter the situation, more then any other quality - explosiveness separates the elite from the average. Speed, jumping ability, agility, quickness and power can all be lumped into the category of athletic ability or explosiveness. These qualities not only allow one to dominate the competition but also are sought after by coaches and admired by fans.
In all the world of sport being an explosive, smooth, and agile machine is looked on with admiration. With all things being equal a fast, agile, and explosive athlete will have a much greater chance of success and if skill levels are equal victory will generally go to the best athlete. Spectacular athletic ability will strike terror into the heart of the opposition. If you've been on the other side of this you already know.
The situations are endless and whatever sport you happen to participate in is arbitrary. Whether you're a professional level athlete preparing for draft day or just a weekend warrior wanting to dominate your local tennis club, the song remains the same. If you want to compete to the best of your ability, you must not only maximize your explosiveness, speed, jumping ability, and agility - but you must take these attributes to another level. Today, more then ever before, sports training science coupled with dedication is able to take an athlete to places they never thought possible.
Up until recently, those who could run fast, jump high, and demonstrate any other superior feats of athletic ability were that way in large part because they were born that way. But this is changing. The coming ages will show a new dawn in the area of athletic development with those who dominate in these areas doing so because of their training and dedication and not just genetics. Better understanding into the process of athletic development and an erasure of outdated training methods means one can now boost their jumping ability, speed, quickness, and explosiveness into the stratosphere - regardless of current abilities. Higher-Faster-Sports.com is part of this new era in athletic development bringing you the know how to take your abilities to the next level and beyond.
Our mission is simple. We want to help you boost these areas to the limits of your capability so you can dominate your chosen sport. Whether your sport is football, basketball, soccer, volleyball, cheerleading, tennis, baseball, martial arts, track and field, boxing, swimming, tennis, dancing, golf, table tennis, or even Playstation II! - the body doesn't change what it responds to and our mission is to take you to the peak of your abilities.
Feel free to browse through our articles and subscribe to our newsletter jam-packed full of training tips.
Higher-Faster-Sports.com

Your athletic journey awaits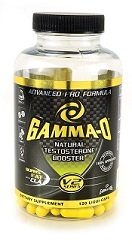 Articles on all training related topics - Information on modern day methods of strength training, plyometrics, training education - Make sure your training is optimized for your goal
Who is Higher-Faster-Sports.com?
Testimonials
Contact
higher-faster-sports products, books, individualized programs
answers to all your sports training questions
answers to all your sports training questions
Rate Coding - The Psycho Factor
Busting Vert and Speed Plateaus